Other assets
Portfolio of shareholdings

The Bolloré Group manages a portfolio of shareholdings of more than
6.2 billion euros at June 30, 2018.
It owns shareholdings in the communication sector through Vivendi, as well as in Mediobanca, Vallourec, Generali and Socfin group. It also owns various agricultural assets.
Bolloré listed equity portfolio
• 7.9% of Mediobanca, one of the major Italian banks
• 1.2% of Vallourec, the world's leading manufacturer of non-welded steel tubes
• 20.3% of Bigben Interactive, one of the European leaders in the design and supply of video game console accessories

Vivendi listed equity portfolio
• 23.9% of Telecom Italia, italian group of télécommunications
• 28.8% of Mediaset, italian media group present in the television sector, audiovisual production, press and internet
• 0.95% of Telefonica, spanish multinational company in the telecommunications sector
Agricultural assets
The Bolloré Group is a shareholder in the Socfin group (38.8%), one of the biggest independent plantation owners in the world.
Socfin manages some 200,000 hectares of plantations (largely oil palm and rubber trees) in Africa and Asia.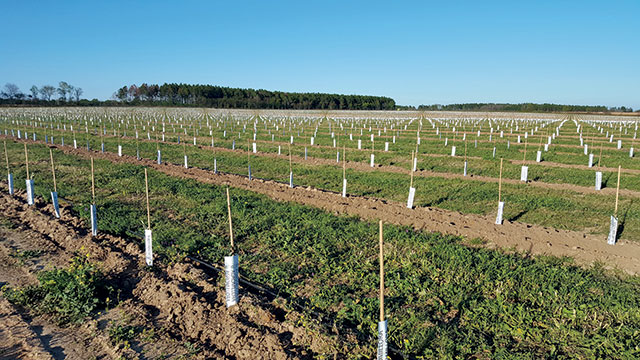 It also has three farms in the USA, representing nearly 3,300 hectares. It is currently making new capital expenditures to transform existing, former crop plantations (soy, cotton, etc.) into olive groves within a two-year horizon.
The Group also owns and operates several wine-growing estates in the South of France, in the "Côtes de Provence" appellation region including Domaine de la Croix (area classified) and Domaine de la Bastide Blanche, covering a total area of 242 hectares, 116 hectares of which with wine-growing rights, producing around 670 thousand bottles per year.