Transportation and logistics
Bolloré Energy

Bolloré Energy is a key player in oil distribution and oil logistics in France, Switzerland and Germany. In 2018 Bolloré recorded a good performance in its oil pipeline and wharehouse operations, thanks in particular to the synergies generated between oil logistics and distribution. It also strengthened its logistics operations in France with the commissioning early in the year of the Rouen Petit-Couronne Dépôt (DRPC), located upstream of the Paris region and its airports.
Oil logistics
Bolloré Energy meets the oil logistics needs of its customers in France, Switzerland and Germany. With 2.2 million m3 in storage capacity distributed over 28 terminals fully or partly owned, 1.8 million m3 of which are in France, Bolloré Energy's logistics network represents 14% of France's storage of finished oil products outside refineries and caverns.
The company owns 95% of Société Française Donges-Metz (SFDM), through which it operates the Donges-Melun Metz (DMM) oïl pipeline. Bolloré Energy is also a shareholder in Raffinerie du Midi, one of the main oil storage companies in France.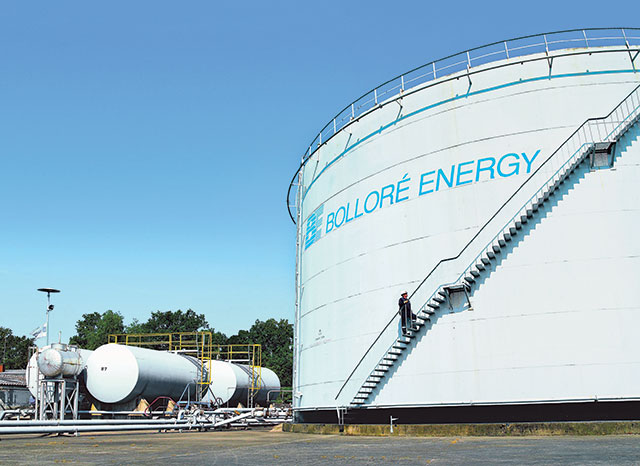 Distribution of oil products
The company mainly distributes heating oil, diesel and off-road diesel through a network of more than 125 offices and secondary terminals located in France, Switzerland and Germany.
Bolloré Energy is the leading French independant distributor of domestic fuel, with a national market share over 15% and more than 600,000 customers.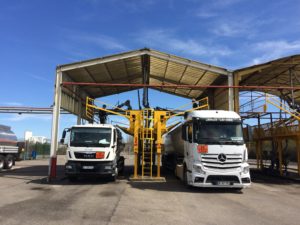 In parallel, Bolloré Energy is developing a range of technical services for its customers: boiler sale and maintenance, heating subscription and heat pumps.
The Group works elsewhere in Europe as well, for instance in Germany under the Calpam brand with its network of 57 filling stations.
International development
Bolloré Energy aims to export its expertise all over the world, and particularly Africa, to carry out large-scale projects. Building on its expertise in the field of hydrocarbon transportation and storage, it is also developing a range of services for oil pipeline and tank-storage operators overseas.