The Systems division was created to group the know-how and expertise of several outstanding entities of the Bolloré Group. Thanks to this concentration of high value-added solutions,
the division proposes an ecosystem to optimize flows of people, equipment and data, thus providing a response to the new problems of businesses and towns and cities.
TECHNOLOGY
Thanks to state-of-the-art products and equipment, the Technology division of Blue Systems aims to make access management smoother and to optimize travel.
Automatic Systems
Automatic Systems  is a global leader in the field of automated secure entry control. For over fifty years, the company has been designing and producing high-quality, reliable and efficient equipment for pedestrian and vehicle access control. It has developed unique know-how in high-end obstacle design, single passage detection and flow management.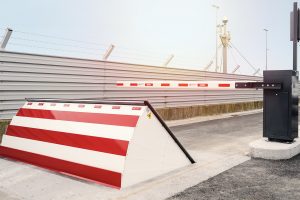 EASIER
EASIER is the result of an alliance between the self-service solutions of IER and the passenger services of Automatic Systems, Blue Systems entities, and uses their respective strengths: performance, mechanical development, equipment reliability, multi-operability, passenger detection, flow management and solution ergonomics.
EASIER thus proposes a varied and high-end range of products and services to air transit operators and public institutions.
With a global commercial presence and a network of approved partners and distributors, EASIER serves all the top names in the aeronautics industry, public transit and public services and ensures the durability and monitoring of their equipment.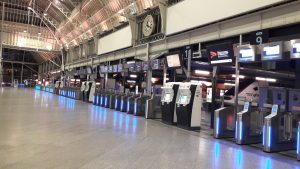 Bluecar
Since 2007, the Bolloré Group has teamed up with the famous Italian coachbuilder, Pininfarina, synonymous with excellence in automotive design, to make the first concept car, the "B0" edition of the Bluecar®.
The current version of the Bluecar® is largely inspired by this design, while being adapted to the constraints of industrial production. Today the Bluecar® is used by individuals and found in the fleets of large companies and many local authorities, meeting the challenges of sustainable mobility.
SMART MOBILITY
Bluestation
Bluestation is an electric shuttle operator offering different economic and eco-responsible transport solutions, thanks to the Bluebus electric buses that make up its fleet. The company operates corporate transport services as well as customized shuttle rental services, with driver. As part of an event, communication campaign or sightseeing tour, Bluestation proposes a turnkey offer that can be adapted to its customers' needs.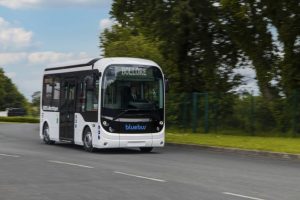 Smart Mobility
The Smart Mobility division proposes a SaaS (Software as a Service) platform which concentrates and aggregates data from mobility operators and city infrastructures. This platform, based on artificial intelligence, gives cities an innovative solution to supervise and regulate mobility services and parking infrastructures in real time via three modules: Mobility Manager, Parking Manager and Smart Patrol.
IER Indestat
The Indestat business unit supports the government and many hundreds of local authorities and private companies on a daily basis in their work to secure towns and cities and monitor compliance with rules governing the use of public space. It offers a full range of services around respected software packages that cover the entire chain of offenses: electronic levying of fines, post-parking fees, paid parking enforcement and ticket control on public transit systems.
SOLUTIONS
The Solutions division designs innovative and smart solutions to manage data and develop offers in line with new challenges.
IER Track & Trace
Via its Track & Trace business unit, IER designs and integrates the best automatic identification, tracking and mobility solutions aimed at retail, transport and logistics players, and industry. Thanks to its command of all bar code technologies – RFID, IoT, voice and Wi-Fi – IER has become a reference in integration and in services
for the entire supply chain.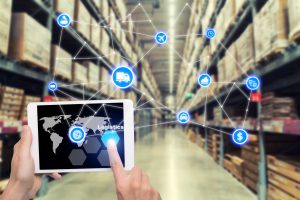 Polyconseil
A specialist in digital innovation, Polyconseil is involved in ambitious projects with a strong technical component and high added value for its customers. Its employees – consultants, project leaders, developers, DevOps, infra or data scientists – assist large groups, public institutions and start-ups on a daily basis, offering them innovative, end-to-end solutions.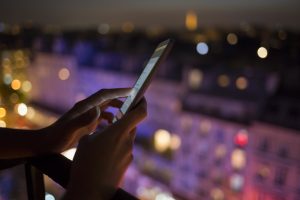 Bolloré Telecom
Bolloré telecom is an electronic communications operator that has held a 3.5GHz license since 2006. The company is working on the development of 5G in France, as well as supporting projects to enable wireless high-speed connection in rural areas, by making its spectrum resources available to regional authorities.