Electricity storage and systems
Blue Systems

Blue Systems harnesses the knowledge and expertise of its subsidiaries to create ecosystems that optimize the flow of people, equipment and data.
AUTOMATIC SYSTEMS
Automatic Systems designs and manufactures innovative, high-quality equipment to control pedestrian and vehicle access all over the world, securing buildings, perimeter access and roads. The company also provides a comprehensive range of related services.
It is renowned across the world for its top-quality products, capacity for innovation and focus on customer satisfaction, thanks to the technical skills of its highly qualified team.
BLUECAR
Since 2007 the Bolloré Group has been associated with the famous coach-builder from Turin, Pininfarina, synonymous with excellence in car design. Together they produced the first concept car, the "B0" model of the Bluecar®. The current version of the Bluecar® is strongly influenced by this design, with the necessary modifications for it to meet the requirements of mass production. The Bluecar® is a clean, quiet and reliable all-electric vehicle. Bluecar® has developed a power electronics system devoted to the LMP® battery to obtain the best possible output from the engine.
The Bluecar has also been adopted by major groups such as HOP!, Air France, Atos, and SAMSIC, as well as many local authorities.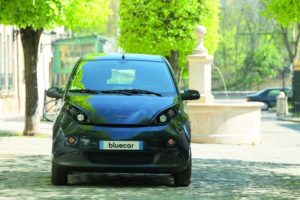 BLUECARSHARING
Since 2011, the Bolloré Group has developed, deployed and operated integrated, point-to-point car sharing solutions (without requiring return to the pick-up location) that use all-electric vehicles.
This innovative electric car sharing system – a forerunner for others worldwide – quickly settled within the urban landscape of major metropolitan areas.
Now available in Lyon and Bordeaux in France; Turin, Italy; the US cities of Indianapolis and Los Angeles; London and Singapore, this car sharing system offers a flexible and affordable transport option that can meet the needs of both frequent and occasional users.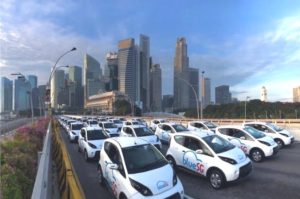 BLUESTATION
Bluestation is a turnkey service providing twenty-foot Bluebuses with drivers for hire in the Paris region. It mainly operates shuttles for organizations and companies such as the Louis Vuitton Foundation and Havas, but also provides its services at events such as the Mondial Paris Motor Show with Engie, the Conference of the Grand Chancelleries of Sub-Saharan Africa and France, etc.
Bluestation's 20 shuttles carried 540,000 passengers and travelled 175,900 miles in 2018.
At the start of 2019, the Louis Vuitton Foundation renewed its visitor transport service contract with Bluestation for three years. Since it was first awarded the contract back in October 2014, Bluestation has contributed to several improvements for visitors to the foundation and helped it win the prize for most outstanding place in 2017. A million passengers have travelled on the shuttle service since its launch.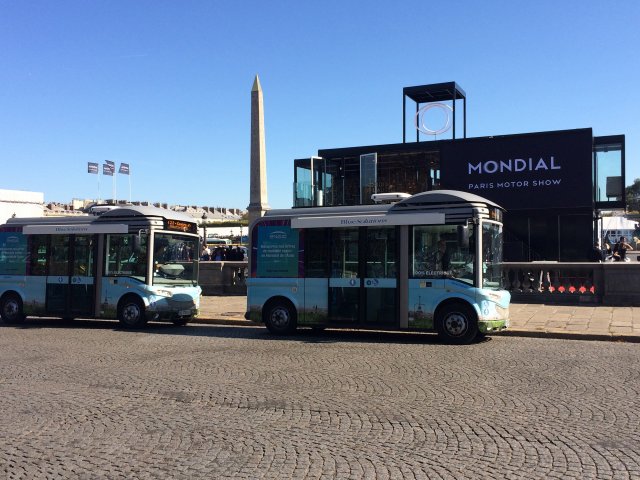 BOLLORE TELECOM
Bolloré telecom is an electronic communications operator that has held a 3.5GHz license since 2006. The company is working on the development of 5G in France, as well as supporting projects to enable wireless high-speed connection in rural areas, by making its spectrum resources available to regional authorities.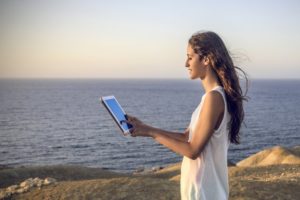 EASIER
EASIER is the combination of IER & Automatic Systems Passenger Solutions, providing our joint customers a more comprehensive range of products for airports, airlines & public transportation projects. EASIER leverages the resources of two of the world's leaders and most successful airports, airlines and public transportation providers.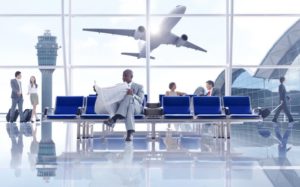 IER
IER is the world leader in the design, production and marketing of solutions for major passenger (air and rail) transport networks, with a full range of self-service solutions, from check-in to boarding for air travel to ticket vending machines and information terminals for ground transportation.
IER is also a global integrator of identification, tracking and mobility solutions for logistics contractors, industry and transport. Its mastery of barcode, RFID, voice activation, WiFi and GPRS systems has made IER a benchmark in integration and service throughout the supply chain.
In other respects, IER develops terminals, electric charging points and identification and geolocalization systems which have made it a key player on the car sharing market, both in France and internationally. Finally, IER supports both central and local government in implementing legislation on the decentralization of parking restrictions and in issuing electronic penalty notices.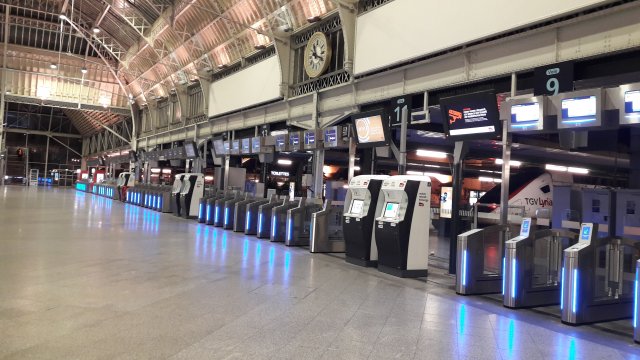 POLYCONSEIL
For the last 10 years, Polyconseil has specialized in innovation and digital transformation, supporting its public and private clients with a comprehensive, cross-sector value proposition. The company is pursuing its expansion in France and abroad, providing teams with the ability to transform propositions and organizations through innovative digital projects, primarily in the field of smart mobility and smart cities.
It has delivered many high-profile projects with strategic and technological expertise: business planning, project management, design and development of information systems, big data and artificial intelligence.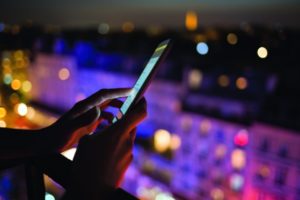 SMART MOBILITY
The Smart Mobility Business Unit was established within the division to harness the expertise developed through our shared mobility and electric services, the rollout of complex SaaS-model information systems, and urban data.
Faced with the challenges of an ever-growing urban population, air pollution, congested roads and overcrowded public transport – which are leading to a massive surge in the demand for urban mobility – cities and major logistical hubs (airports, ports and storage facilities) are looking to implement innovative solutions. To address these challenges, the Smart Mobility Business Unit is positioning itself as a trusted partner that provides services related to real-time smart management of data on transport and the infrastructure being used.