Electricity storage and systems
Brittany

From its expertise in plastic films for capacitors, the Bolloré Group has developed (i.e. entirely solid), high performance Lithium Metal Polymer (LMP®) electric battery now used in numerous applications such as electric buses and Energy storage solutions.
BLUE SOLUTIONS
Blue Solutions is the only company in the world that markets and controls every step of the design and manufacturing of an "entirely solid" battery. By refocusing its activity on the bus and stationary sectors, it has become a preferred partner for industrial stakeholders in electricity storage and low-carbon urban transport.
BATTERIES AND RESEARCH AND DEVELOPMENT
LMP® batteries
In a long-term, global race for innovation, the so-called "fourth generation" solid batteries are recognized as the most promising.
The main characteristic of these batteries is its solid electrolyte, as opposed to conventional lithium-ion batteries, where the electrolyte is liquid and flammable. This high-performance battery, based on Lithium Metal Polymer (LMP®) technology, is distinguished by its high energy density, safety, insensitivity to external temperatures, durability, ease of integration and simplified manufacturing process.
The batteries also have the advantage of being more environmentally friendly than most other battery technologies because they do not contain cobalt, nickel or cadmium and have high recycling potential.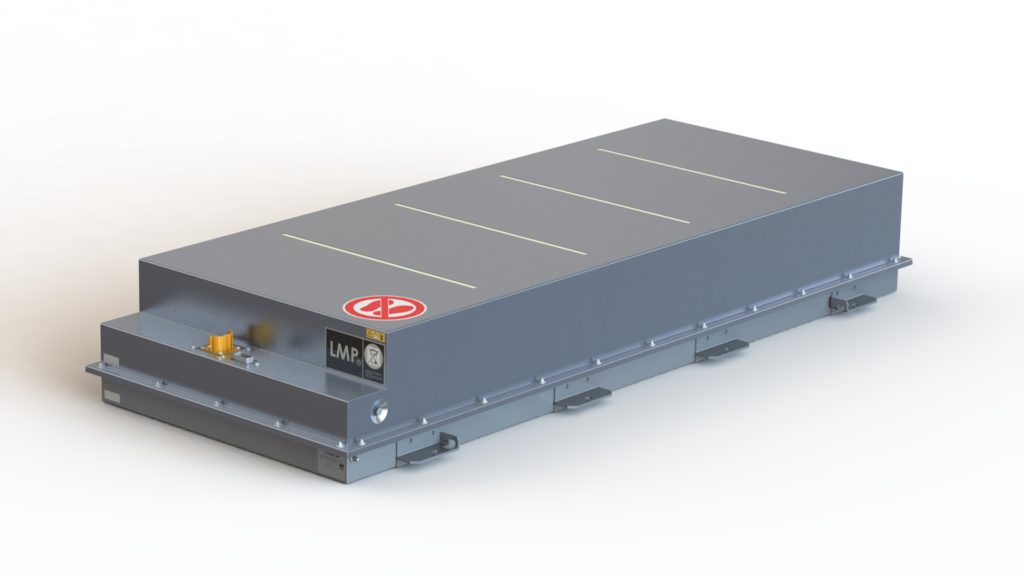 Research and development
Ongoing development of the performance of this technology is a major preoccupation for Blue Solutions. Thus the Group has an ambitious innovation road map and is constantly working on future generations of its batteries, focusing its R&D on increasing the energy density and power of the battery, the operating temperature, the packaging ergonomics and the electronic control systems.
At the same time, Blue Solutions has also embarked on a research and development program dedicated to recycling lithium metal batteries with the goal of recovering 95% of the lithium for reuse in the production chain.

BLUE SOLUTIONS AND THE ELECTROMOBILITY MARKET
Blue Solutions is committed to playing a lasting role in the urban mobility market by becoming a leader in the electric bus market.
The customers of Blue Solutions are bus manufacturers, companies that specialize in integrating batteries into electric vehicles and urban transit operators.
With their high density and ease of integration, LMP® batteries are particularly suited to the requirements of urban bus lines.
Bluebus
The 100% eletric Bluebus from the Bolloré Group are available in 6 and 12 meter formats and are equipped with LMP® (Lithium Metal Polymer) batteries. A clean and silent solution for urban and suburban public transport, Bluebus vehicles meet environmental requirements and combine high technology and performance.
The Bluebus is produced in France in a factory that is certified ISO 9001 (2015) and ISO 14001; it also has the Origine France Garantie certification.
In 2021, Bluebus launched the newest model in its flagship line, the 6-meter Bluebus. After more than ten years of commercial success and 250 buses in circulation in 60 cities, Bluebus designed and developed a new 6-meter bus in response to new needs expressed by its customers.
The 12-meter Bluebus runs on 6 batteries that give it a range of up to 320 kilometers. An RATP partner since 2014, Bluebus won a second massive call for tenders initiated by RATP and Île-de-France Mobilités in 2021 to deliver electric buses in 2023.
The 12-meter Bluebus has been deployed on many Parisian bus routes since it came into service. Today, it is also being used in other large cities, such as Brussels through STIB, Rennes, Vichy and Aubervilliers.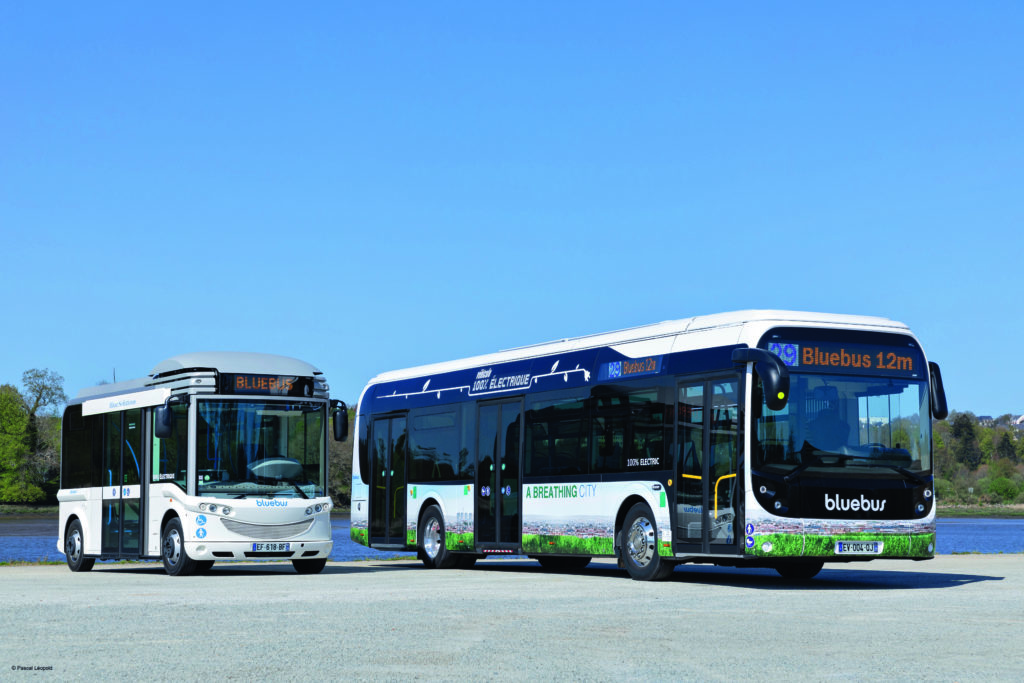 BLUE SOLUTIONS AND THE STATIONARY MARKET
Relying on the new performances of its Lithium Metal Polymer (LMP®) batteries, the stationary applications developed by Bluestorage and Blue Solutions cover a wide area of expertise and advance the energy transition.
Bluestorage
Bluestorage sells energy storage solutions ranging from 250 kWh to several megawatt-hours. Connected to the electricity grid, they can store energy to secure the grids, integrate renewable energies, store electrical energy when its cost is low in order to use it when it is high, and guard against the risks of power outages.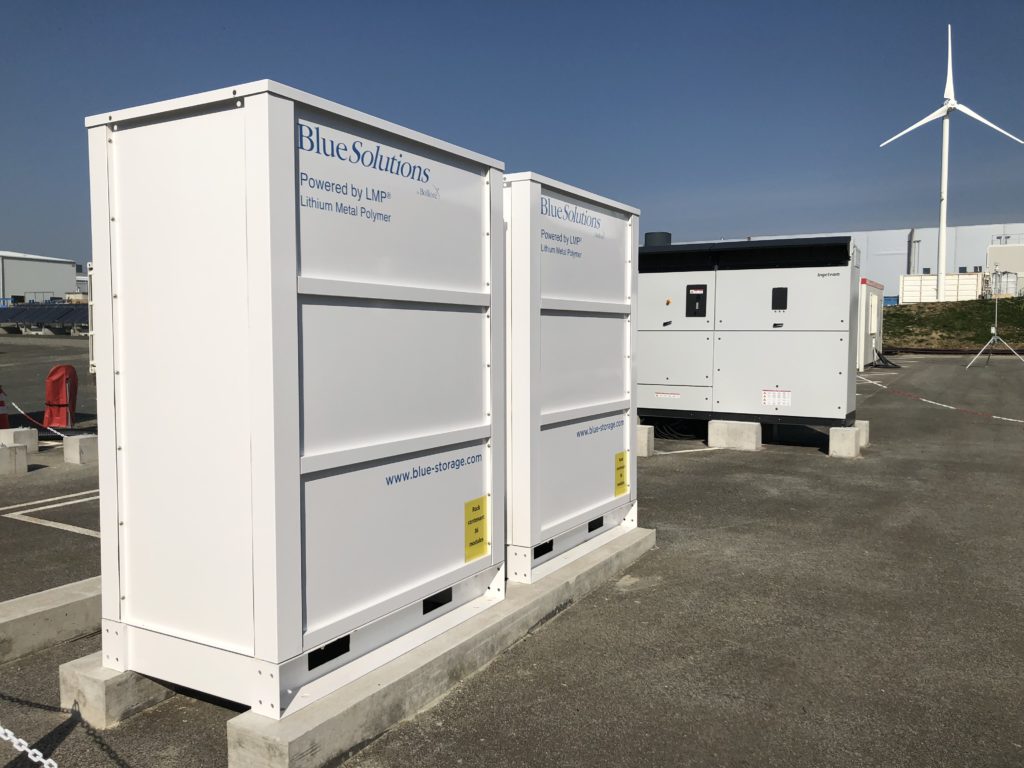 PLASTIC FILMS
The Group, through the plastic film division, is the world's leader in the manufacture of polypropylene film for capacitors, electrical components for storing energy and is
also active in packaging films. The Group's Plastic films division has a factory in Brittany for these products and a conversion unit in the United States.
In 2021, the company took another step forward in creating increasingly responsible packaging and shifting to a more circular economy with the development of the OXBTEC-RCB® line. It is the first recyclable food contact barrier shrink film made with post-consumption circular polymers.
The Pen-Carn factory in Brittany, which uses the highest standards of certification for quality, safety and hygiene, makes the Group one of the top three global manufacturers of packaging films.