Electricity storage and systems
Brittany

From its expertise in plastic films for capacitors, the Bolloré Group has developed (i.e. entirely solid), high performance Lithium Metal Polymer (LMP®) electric battery now used in numerous applications such as electric buses and Energy storage solutions.
BLUE SOLUTIONS
By diversifying its historical activity as a producer of ultrafine plastic papers and films, the Bolloré Group has become a producer of electrical components for capacitors, up to holding more than one third of the world market. Based on this expertise in thin films and after more than thirty years of R & D, the Group has developed batteries and energy storage solutions based on a unique technology, the LMP ® (Lithium Metal Polymer) battery. This "all-solid-state" technology has many advantages in terms of safety, energy density and performance without being sensitive to external temperature conditions.
At a time when issues of energy transition and access to energy for all have become major issues for citizens, smart cities and states, the Bolloré Group relies on its expertise to design, develop and commercialize complete solutions for production, storage and intelligent energy management.
Blue Solutions represents more than 300 researchers, engineers and technicians who produce these high-tech batteries at two production sites in France and Canada. In 2019, the production lines were fully optimized to produce the new 7kWh models, increasing the yearly production capacity of the plants from 630 MWh to potentially 1.5 GWh.
The module comes in two types of packaging, one for electromobility and heavy vehicles and the other for integration into larger stationnary storage units.
These solutions are developed and marketed by other entities of the Bolloré Group, BlueStorage and Bluebus, and since 2011 have experienced rapid development on all continents.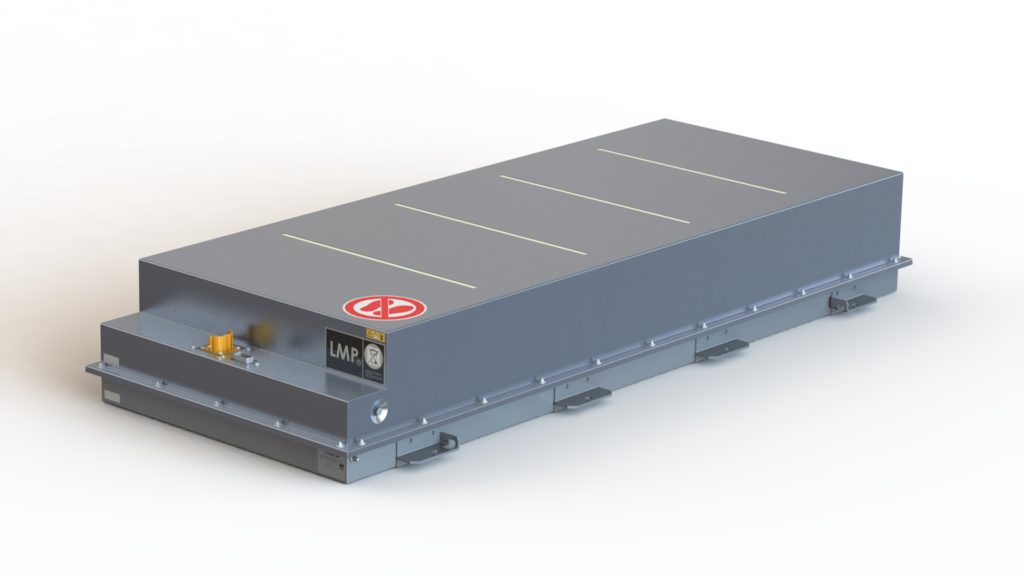 BLUEBUS
The 100% eletric Bluebus from the Bolloré Group are available in 6 and 12 meter formats and are equipped with LMP® (Lithium Metal Polymer) batteries. A clean and silent solution for urban and suburban public transport, the Bluebus range meets environmental challenges and combines high technology, design and performance.
These 100% electric buses are manufactured in France, more specifically in Brittany, at Ergué-Gabéric where the Bluebus and Blue Solutions factories are certified to ISO 9001. Cells, batteries and buses are all produced at the same industrial site. This ensures Bollore group's quality control of manufacturing and integration as well as eliminating CO2 emissions related to transportation of parts. The Bluebus 6 meters and 12 meters are labeled Origine France Garantie, for the bus as well as for the batteries.
With more than 400 Bluebus operating worldwide today, the Bolloré Group provides an effective and innovative answer to the changing mobility needs of cities of today and tomorrow.
The collaboration with RATP began in 2014 with the 12 meters 100% electric Bluebus. Its operation on the Parisian bus network started in 2016 first on the lines 341. Today, the Bluebus 12 meters also runs on the lines 29, 69, 72, 115 and 126.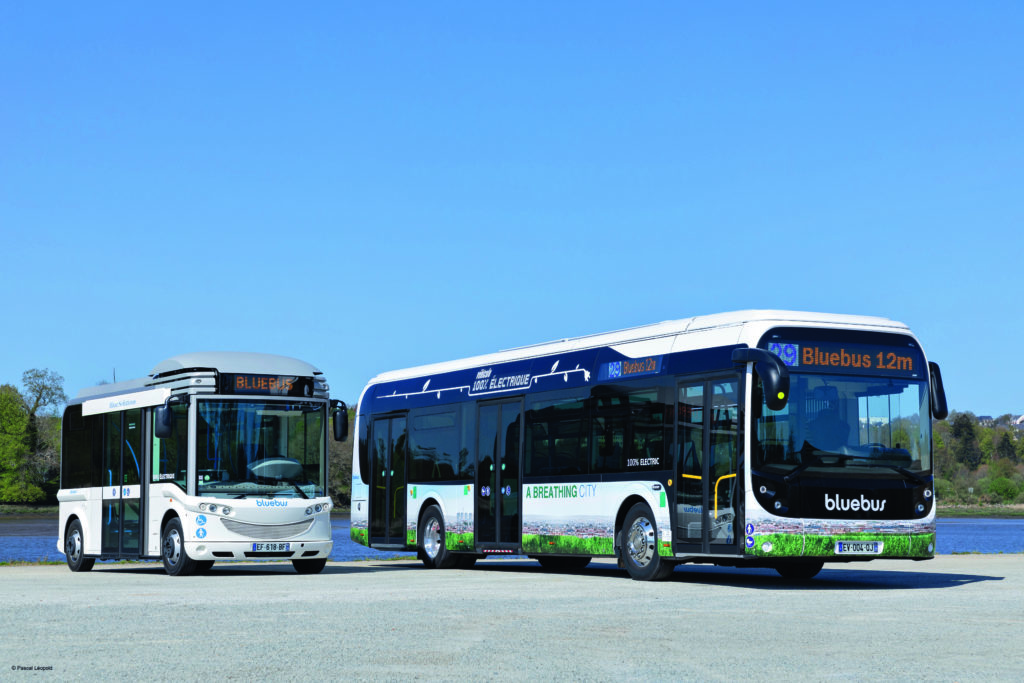 BLUESTORAGE
Bluestorage sells energy storage solutions ranging from 250 kWh to several mega-watt-hours with on-grid systems connected to the electricity grid, or off-grid systems for isolated areas that are not connected to the national grid.
The storage systems are proposed alone, to be integrated into a global solution by our partners.
With more than 30 off-grid and on-grid installations deployed all over the world, and specially in Africa, Bluestorage has a unique expertise in energy storage.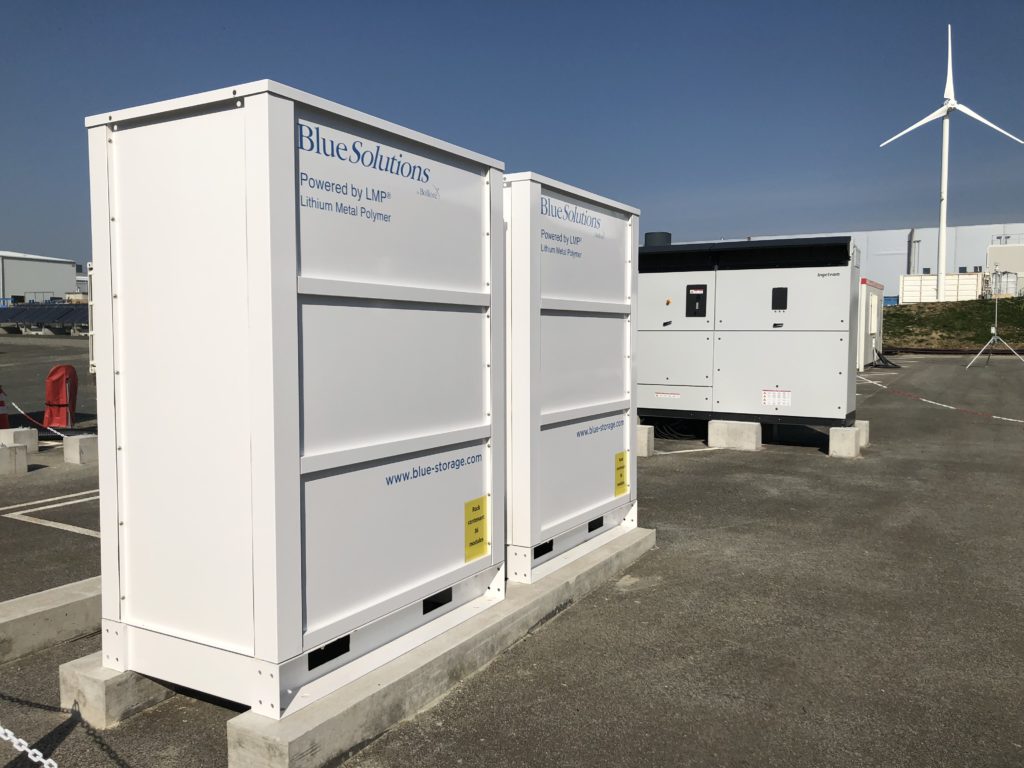 PLASTIC FILMS
The Group, through the plastic film division, is the world's leader in the manufacture of polypropylene film for capacitors, electrical components for storing energy. Capacitors are used both in the manufacture of general consumer products and in infrastructure.
The Division is also specialized in shrink wrapping films for the protection and development of food, industrial and consumer goods.
The Pen-Carn factory in Brittany, which uses the highest standards of certification for quality, safety and hygiene, makes the Group one of the top three global manufacturers of packaging films.